ONLY 4 HOMES LEFT
– LAST AVAILABLE LAYOUT –
Scroll over or select a home to see pricing & details – click on pop-up to view floor plans.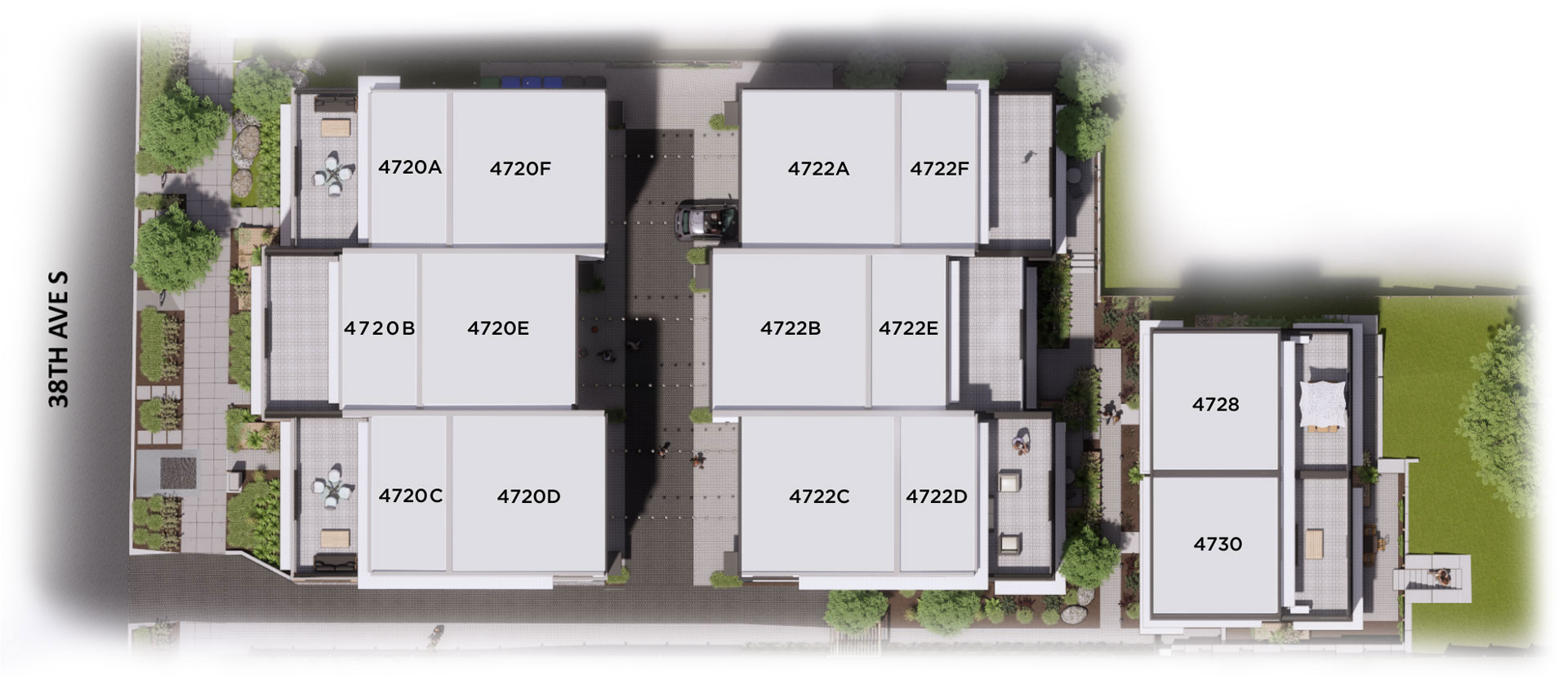 Each option was designed to complement a multitude of lifestyles and living arrangements. These homes were built to meet your needs today, and anticipate the needs of your future.
TERRACE
3 BEDS | 2.5 BATHS
1,822 SQFT
Crowned by a private roof deck that connects to a versatile bonus room for efficient daily living and effortless indoor/outdoor relaxation.
SOLD OUT
3 BEDS | 2.5 BATHS
1,575 SQFT
Foyer entries lead past EV-Ready garages to an elevated LDK for gracious entertaining and an influx of natural light.
SOLD OUT
3 BEDS | 2.5 BATHS
1,563 SQFT
Garden units with private rear locations and connections to large wildflower-lined backyards form fairytale-like settings.
All square footages are approximate based on construction drawings and do not necessarily reflect the as-built square footage. In our continuing effort to improve the design and function of the home through the development process, site plans and maps, dimensions, finishes, pricing and specifications are subject to change without notice. Photographs, renderings, and floor plans are for representational purposes only and may not reflect the exact features or dimensions of your home upon completion. Buyer to verify all information to their own satisfaction. Please refer to the Public Offering Statement for more information.